Cashew Processing Machine from CASHEW TECH
Best Quality Processing Machine & Plant | High Speed Machine | Cashew Processing Plant
Turnkey Cashew Processing Plant & Machinery |
Cashew Processing Machine from Leaders in CASHEW TECHNOLOGY.
We are Vietnam based Cashew Nut Processing Plant Consultant and Manufacturer offering customized solutions and as per need of cashew processing machines.
Cashew Processing Machine and Plant Solutions
We offer customized cashew products and processing solutions to meet every industries demand of the particular market.
All the machine are manufactured inhouse at our factory in Ho Chi Minh City, Vietnam except Air Compressor and Steam Boiler.
We provide onsite installation and commissioning of all the machine including training if needed.
Complete Automatic Cashew Processing Plant and Machinery
We are a global Cashew Processing Machinery manufacturer with operational experience in the industry for over 10 years. Our quality products see applications across the globe.
That is a bold mission statement. We offer our customers Automatic Cashew Processing Technology that is aimed to improve the industry standards without compromising on costs and budgets due to its affordable prices.
Our vision is to make CASHEW TECH a top brand in emerging markets of Africa, Brasil, and other Cashew processing markets.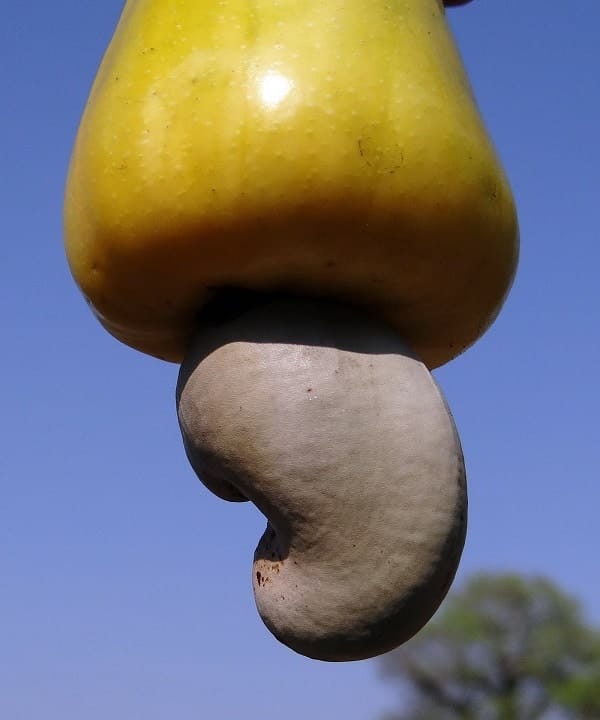 Countries we have exported our Processing Machine.
and Many More Countries ………
Our core business is manufacturing of Cashew Processing Machines and we are experts in it.
We have been in this business for more than a decade. Most of the technology we use is in collaboration with the cashew processors, keeping their needs in mind and Ho Chi Minh Technology University. We continuously innovate to offer the lowest prices, while maintaining the highest quality standards.
Africa is the largest raw cashew nut exporter in the world. However, cashews are sold at very low prices because of production inefficiencies and processing issues. Cashew nut processing machine automatic are one way of solving these issues. The automatic cashew machines can make things easier on African cashew processors by automating the process to get better results, higher productivity and more value for their investment. With Africa's large cashew nut production, there is potential for Africa to replace Vietnam and India as the largest producer of this nut on the planet. However, production needs to be made more efficient and processors need affordable technology that can help them out with that task.
Keywords: processing machine, processing plant, shelling machine, automatic cashew nut, processing machine cashew, cashew machine unit with scooping, 1,200 per hr shelling, cashew nut processing training , cashew processing machine in burkina faso, cashew processing machine in Cote D'Ivoire, Cashew Processing machine in Senegal, cashew processing machine in gambia, casew processing machine in Nigeria, cashew processing machine in Benin, Cashew processing machine in Guinea Bissau.
Have a Cashew Processing Plant on mind?
Human beings are meant to help each other, not the machines. That is why our consultant company provides customized solutions that are in tandem with the evolving needs of kaju processing plant.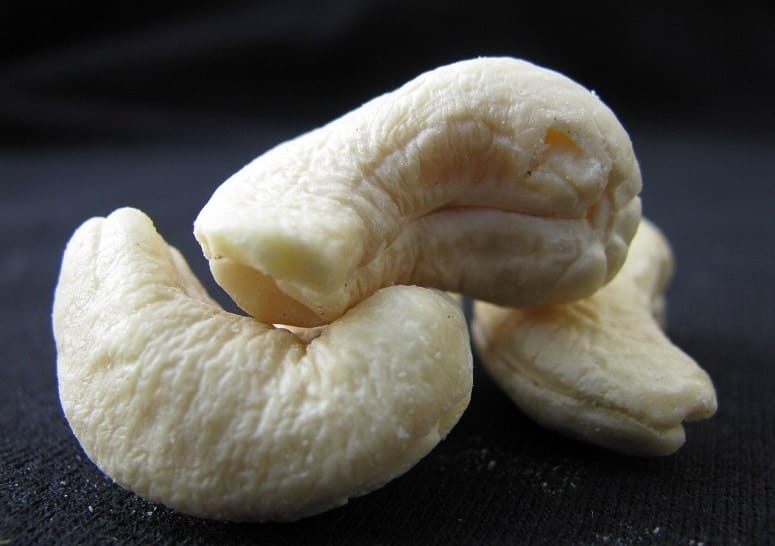 2 Tons to 50 Tons Cashew Nut Processing Plants
We make every project our own – whether it's a small production line for 2 ton per day to an automatic raw cashew nut capacity of 50-tonne per day, we have the perfect solution. We work with you to create bespoke designs, budgets and timelines.
Individual Cashew Cutters to Cashew Vacuum Packing Machine to Roasting Machine, most available ex-stock
Turnkey Project
We will build project from scratch suited to your budget and per day cashew processing capacity on turnkey basis.
Spare Parts
We supply various spares, cutting blades, accessories and fittings to all the cashew processing machine.
IVORY CASHEW PRODUCTS (PVT) LTD
Sri Lanka
JÚNIOR MUNIZ OLIVEIRA RODRIGUES
Brasil
and Many More Customers ………
Highly Motivated Team with Years of Experience
Automatic Cashew Processing Machine

- FAQ
What is Cashew Nut Processing, and what cashew machines are required for it?
Processing of Raw Cashew Nuts to convert them into finished White Kernels. Cashew Processing can be done using either Manual Machines to Hi-tech Automatic Plants.
The most important factor is the raw cashew nut capacity for processing and the budget allocated to set up these projects.
A normal Flow Chart from Cashew Processing will have the following set of Machines:
- Raw Cashew Nut Size Sorting Machine
- Cashew Nut Steaming Machine
- Wood Fired Boiler provides Steam to Cashew Nut Steaming Machine and Cashew Kernel Drying Room.
- Automatic Cashew Shelling / Cutting Machines / Scoping Lines.
- Cashew Nut Kernel Drying rooms
- Cashew Nut Kernel Humidification rooms
- Cashew Nut Kernel Peeling Machine
- Cashew Nut Kernel Classify Machine
- Cashe Nut Kernel Vacuum Packing Machine
Machines are Automatic themselves with their own Electric Control Panel, but the movement of material between the machines can be manual or automatic depending on the budget or the Capacity requested.
 What is the Capacity of Cashew Processing Machinery and Cashew Processing Plants?
Cashew Projects can have a Capacity from 2 Tons to 50 Tons Per Day (8 Hour Shift) depending on the availability of raw material and budget allocated.
Cashew Peeling Machine have capacity from 100 Kg Per Hour to 400 Kg Per Hour.
Cashew Dryer Machine has capacity from 500 Kg per batch to 2,000 Kgs per batch.
Grading Cashew Machine from 500 Kg per hour to 2,000 Kgs per hour.
Cashew Kernels Grading Machine from 100 Kg per hour to 400 Kg per hour.
Cashew Kernels Roasting Machine comes in 50 Kg, 70 Kg, 100 Kg capacity.
The cost of an individual Cashew Processing Machine again varies depending on the individual Capacity requested or a part of a large project.
How much time does it take to build a Cashew Project?
Everything depends on the Capacity needed. Delivery can be from 2 Weeks to 15-20 Weeks. Also, the workload on our factory at the time of ordering. We try to ship out machines as soon as possible.
Can you deliver these machine to Africa or Brasil?
We are Global Exporter. We have many running projects across Africa and Brasil. Machines can be delivered to any part of the world.
 What about the Installation and Commissioning of Cashew Plant?
For Turnkey projects, we do the Installation and Commissioning on-site for the customer. For individual machines, we provide online support and fixing guidelines so that customers can do it themselves.
Do you provide training on how to use the Cashew Machines?
Yes, if needed, we provide training for operating the machines on the customer site. A technical person can be sent to any part of the world.
 How many spares are required, and do you provide them?
Spares for an average of one year of operation are provided free of cost for all the machines we will use. These are supplied along with the machines. Any Extra spares can be supplied as and when required.
Is cashew processing profitable in India?
Cashew processing is one of the most important industries in India. It is a major source of income for many people and provides employment to about 1.4 million people.
The cashew industry in India is currently facing some challenges due to the high cost of raw cashews and low prices for processed cashews. The industry needs to explore new ways of increasing efficiency and reducing costs so that it can become profitable again.
Cashews are grown on small farms all over India, but most are processed in coastal Maharashtra, Kerala, Tamil Nadu and Orissa. The processing plants there have a higher capacity than anywhere else in the country, which means that they can process more nuts than any other plant in the country, but they also have higher processing costs.
ullamcorper mattis, pulvinar dapibus leo.
Is cashew processing profitable?
The raw cashew nut is the most important component of the cashew business. This type of production requires skilled labour, a proper plantation, and a thorough knowledge of the local market. You should invest in high-quality machinery and employ reliable staff for processing. Besides, you should purchase certain kinds of steam boiler and machinery. The cost of equipment and materials should be high enough to cover the startup costs.
How do you process cashew seeds?
The first step in processing cashews is to soak them overnight in water. This will cause the seed to germinate. This will result in a series of events, including protein hydration, respiration, synthesis of macromolecules, and cellular elongation. The final step is to plant the seed. You should plant them as soon as possible. Then, you should soak the seeds overnight. Make sure that the seed does not float. Otherwise, the germinating process will be delayed, and the kernel will not be viable.
How do you process cashew nuts at home?
To start the process, remove the outer covering of the cashew nut. Once this is done, roast the nut in a hot oven or on a stove. Afterwards, peel the nut and chop the remaining shell. If you like, you can add a few chopped up almonds and walnuts to the mixture. This will make the nut more flavorful and moist.
What Is Involved With a Project Report For Setting Up an Integrated Raw Cashew Nut Factory?
The main document to be prepared for the Cashew Nut Factory is the project report for setting up integrated cashew nut factory. It is an important document because it has to be submitted to the authorities before the whole construction can begin. The project report for setting up integrated cashew factory should contain some or all of the following items. A brief description of the project, its objectives and short term and long term financial objectives and projections. A list of cashew processing machine used in the project, the list of raw materials needed and the list of intermediate products like cashew nuts and premium cashew nuts. Contact us to get price product details for various machinery like Cashew Grader Machine, Nut Shelling Machine, Raw Cashew Grader, Cashew Nut Cutting, Nut Cutting Machine, grading machine cashew, nut grading machine, cutting machine automatic, latest price product, peeling machine cashew, cashew kernel grading, cashew kernels roasting, steam boiler.
Keywords: processing machine, processing plant, shelling machine, processing machine automatic and shelling, shelling unit
Glossary of
.
Processing Terms
| Term | Defination |
| --- | --- |
| Calibration of raw cashew nuts: | Grouping the raw cashew nuts into various sizes (based on the diameter of the nuts) to facilitate shelling and reduce breakage during processing. |
| Cashew Nut Shell Liquid (CNSL): | Caustic liquid found in the cashew shell. |
| Cashew processing lines: | A complete set of equipment required for application cashew processing. |
| Conventional: | Cashew kernels produced and processed without organic or fair-trade certification. |
| Drum roast: | Method of heat treatment of raw cashew nuts by use of direct heating of machine raw cashew nuts in a drum. |
| Food safety: | Handling, preparation and storage of food in ways that prevent foodborne illness. It includes a number of routines that should be followed to avoid potentially severe health hazards. |
| Grading: | Classification of the kernels based on colour, shape (whole/broken) and size. Grading is done manually or with machines. |
| HACCP: | Hazard Analysis and Critical Control Points – Factory safety system. |
| Hand cracking: | Shelling (separation of kernel from shell) raw cashew nut manually using small hand shelling machine. |
| Heat treatment: | Application of direct heat, hot oil or steam to the cashew nuts in preparation for breaking of the shells. Heat treatment makes it easier to remove the shells. |
| Kernel: | Consumer product obtained after processing of raw cashew nut is the kernel. The kernel is the edible part of the raw cashew nut. |
| Kernels Outturn: | The weight of kernels obtained during processing of a given quantity of RCN, usually expressed as a percentage. |
| Oil bath: | Method of heat treatment using hot CNSL bath to extract CNSL of raw cashew nuts to make them brittle. |
| Outturn (in RCN trade): | Weight of kernels in pounds per 80kg bag of in-shell nuts. Outturn (in RCN trade) is not the same as kernel outturn as the cutting test does not establish breakage, grades and processing losses. |
| Oven drying & humidification of kernels: | Application of heat to kernels, followed by subjecting the kernels to humid conditions. While drying reduces the moisture levels of the kernels and brings about contraction of the testa, humidification increases the moisture levels and leads to expansion of the testa. This process facilitates the removal of the testa without breaking the kernels. The process is also described "thermal shock". |
| Peeling: | Removal of the testa from the kernels. The objective is to obtain the kernels whole and intact. Peeling is done either by peeling machines or by hand, using small knives. |
| Quality standards: | A set of criteria on the requirements, specifications, guidelines or characteristics to ensure that materials, products, processes and services are fit for their purpose. |
| RCN: | Raw Cashew Nuts – also known as in-shell nuts. These are dried raw cashew nuts with the shell still intact. |
| Shell: | Outer coat of the raw cashew nut before machine cashew nut shelling. |
| Shelling: | Removal of the cashew kernel from its shell or separation of the kernel from its shell is cashew nut shelling. This is achieved through cracking or cutting to expose the kernel with testa for separation. |
| Testa: | Inner skin surrounding the cashew kernel after the shell has been removed. The testa lies between the shell and the white kernel. During processing, the testa is removed after having been rendered brittle or soft by heat treatment. |
| Vacuum packing: | Method required by buyers for packaging cashew kernels. The process involves a vacuum and back flushing with a combination of carbon dioxide and nitrogen to prolong the shelf life of the kernels. |
| Warehousing: | Storing the raw cashew nuts procured for processing. It ensures the continuous supply of raw nuts throughout the year. |
| Yield in processing: | Mass of kernels in grams per kilogramme of in-shell nuts (%) |
| Yield per hectare or tree: | Gross weight of cashew nuts per tree or per hectare |
Nut Shelling Machine
Raw Cashew Grader
Cashew Nut Cutting and Nut Shelling Machine
Cashew Processing Machine
Cashew Peeling and Shelling Machine
How to calculate Cashew Outturn Ratio (KOR)?
How to start a Cashew Processing Business?
Setting Up a HACCP Certified Cashew Processing Plant?
"She was kind of girl who'd eat all your cashews and leave you with nothing but peanuts and filberts. "
Please fill this Contact form for Cashew Processing Machine Price Product Details.
Address
15 Floor, Tower B, Viettel Complex Tower, 285 Cách Mạng Tháng Tám, Quận 10, Ho Chi Minh City, VIETNAM