Cashew Roasting Machine | Cashew Nut Roaster Machines | Almond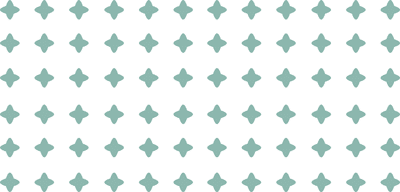 Making Cashew Kernels crispy, crunchy, tasty and hygenic by roasting them with skin on.
Add a header to begin generating the table of contents
ETasty and healthy roasted kernels
Cashew Nut Roasting Machine
We offer Cashew Nut Roasting Machine with multiple fuel options of electricity, Gas and Wood.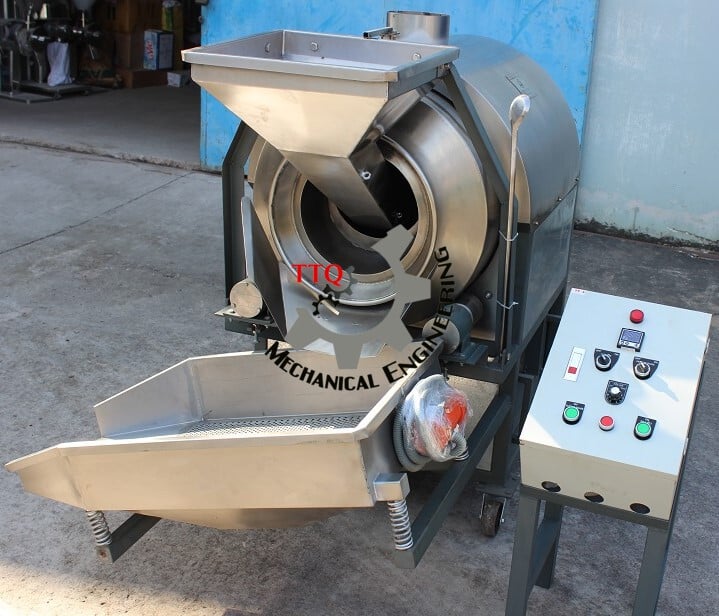 Full Stainless Steel Body
Cashew Kernels can be roasted with skin or without skin as per requirement of cashew processor..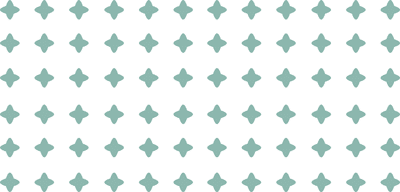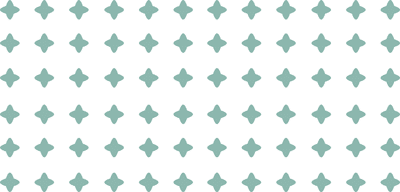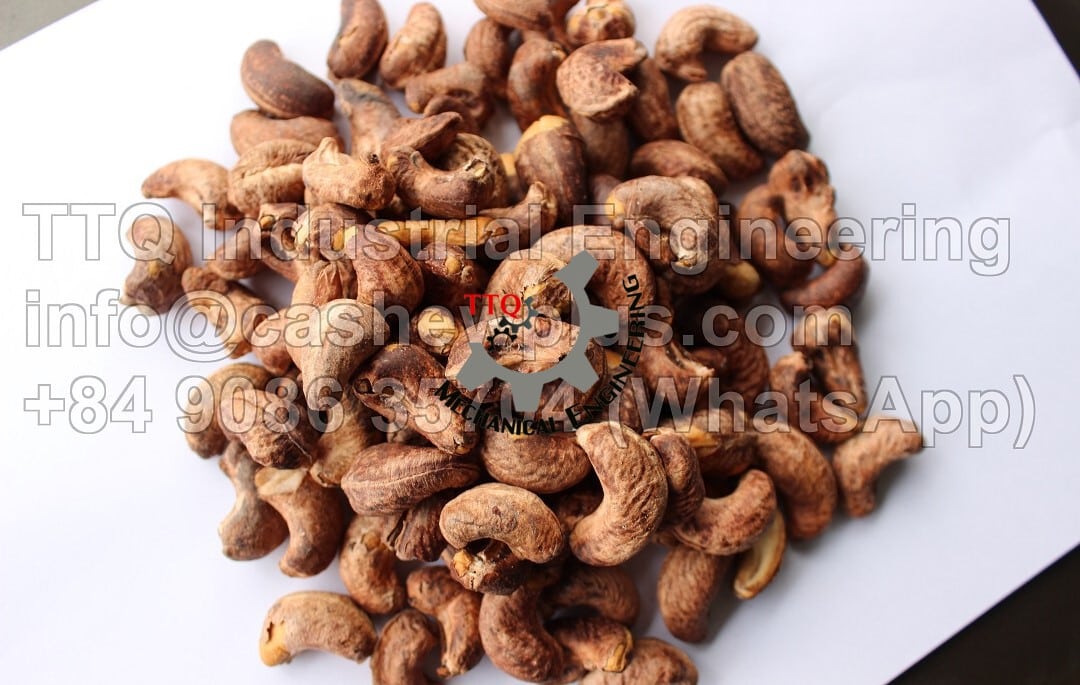 Multiple Fuel options
Salt is used for even roasting of the Cashew Kernels. No burn marks on the cashew kernel.
This roasting machine is designed to roast cashew nuts at a high temperature and give them a perfect golden brown color. It has an open-air design that allows the delicious roasted smell of the nuts to waft through your mind and entices you to buy more.
Cashew Kernels Different Type Roasting Machine
Batch Type Nut Roasting Machine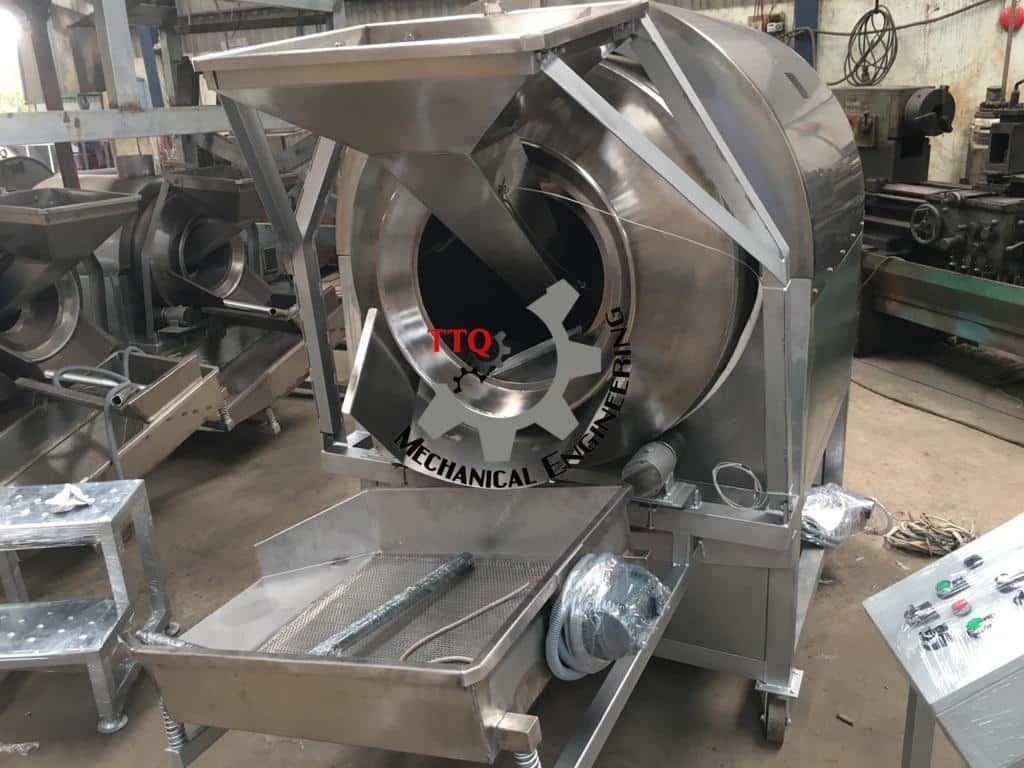 The roasting machine is an automated machine that has the capacity to produce the best cashew Kernels for your table top snack. It's designed in order to achieve consistency and control over the entire process of cashew nuts roasting. Capacity 50 Kg / 70 kg / 100 Kg Per Batch. Salt to Kernel Proportion 60/40%
Continuous Tunnel Type Roaster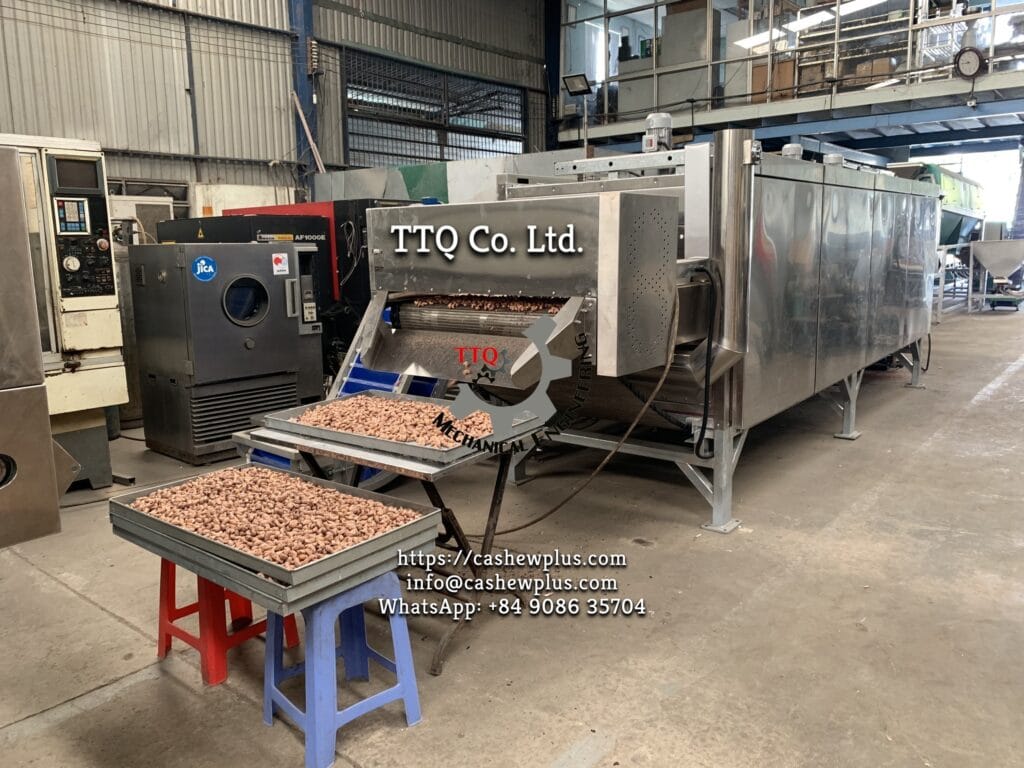 The continuous nuts roasting process makes it possible to automate the process of roasting nuts. This is an innovation that has increased the rate at which the roasted food can be processed. Heat can be provided via Gas or Electric Heaters. Capacity: 40-60 Kg Per Hour
Our roasting machines are capable of producing a consistent product with minimal wastage, and it has increased production levels by up to four times compared to traditional methods. The equipment needed for this procedure are readily available, and they are easy to operate. #drum #roaster #frying #roasted
Roasted Unsalted Cashews using our Innovative continuous tunnel Cashew Roasting machine, which roasts cashew nuts without use of Salt.
Different Flavours of Roasted Nuts
Roasted nuts are a healthy, tasty snack that can also be high in calories. The different flavors of roasted nuts are often mixed with the type of nut that is being roasted. Popular varieties include hazelnuts, pecans, almonds, cashews and walnuts.
Different Types of Nuts
Almonds
Brazil nuts
Cashew nuts
Hazelnuts
Macadamias
Pecans
Pine nuts
Pistachios

Peanuts Roasting Machine
Our Roasting Machine can be additional used to roast Almonds, Peanuts, Pistachios, Brazil Nut etc Different types of Seeds apart from Cashew Nuts.
Roasted and salted cashews are most popular type of value added cashew nuts.
Roasted cashew healthy for people with heart conditions.
Please fill this Contact form for Cashew Nut Roasting Machine details & price.
Address
15 Floor, Tower B, Viettel Complex Tower, 285 Cách Mạng Tháng Tám, Quận 10, Ho Chi Minh City, VIETNAM